My, oh my....my baby is one!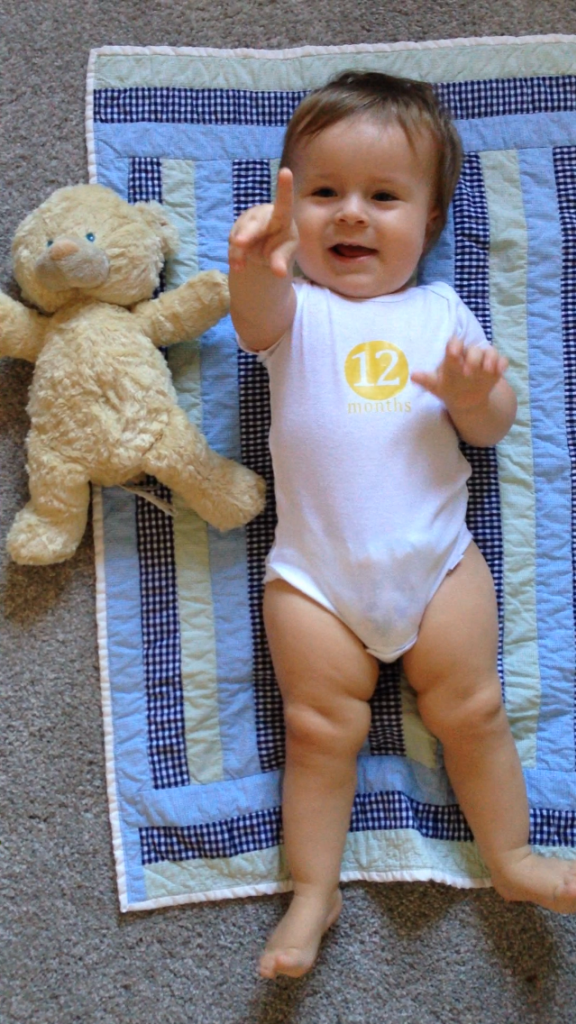 I can't believe that an entire year has gone by since the day that I first kissed his little baby lips. I simply adore this sweet little baby. Not only have I learned so much about a parent's love, I now better understand how our Heavenly Father feels toward us. Luke has been such an enormous blessing in my life, and I am eternally thankful to God for blessing my life with his presence. Mommy loves you, Luke.
This month, we finished up our major home renovations. My dad has helped us do SO much. He's been so sweet about devoting so many hours to our home improvements! Luke helped install the wainscoting in our dining room. ;)


He also helped us with the baseboards.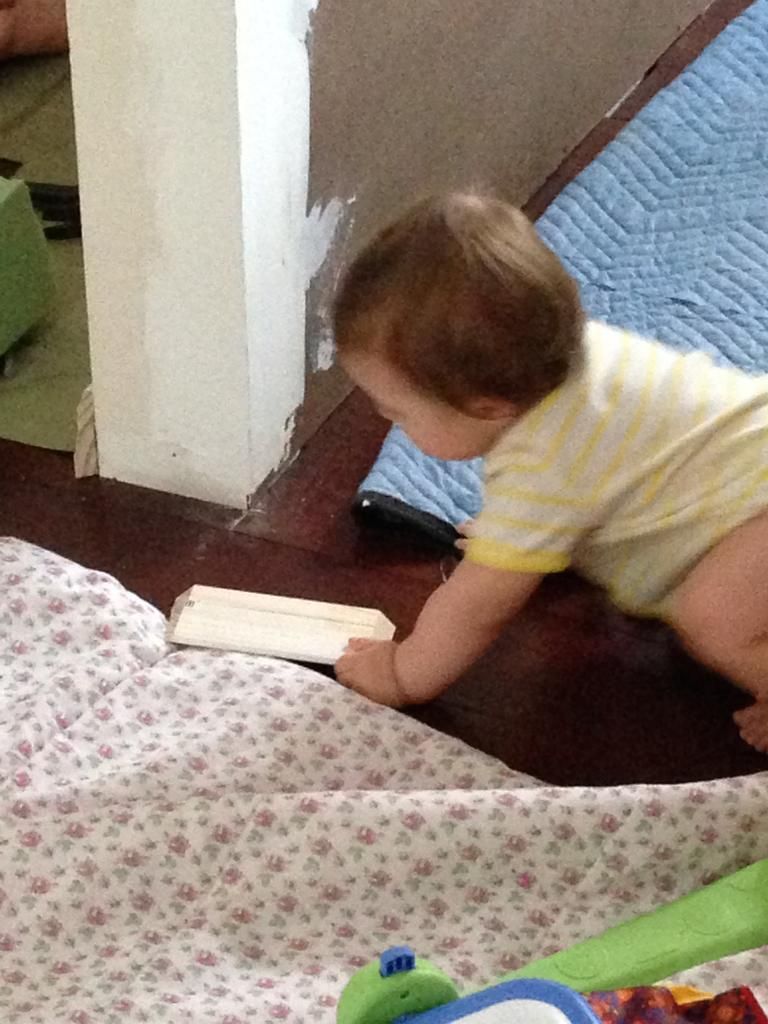 (Luke practiced his building skills with his blocks...he stacked them into a tower (two high) several times!)
Once the baseboards were in, we moved my childhood piano into our house. I hope my babies make beautiful memories like I did as a child! Luke loves music so I hope he will enjoy playing the piano.
So far, Luke really likes it. He loves singing and dancing while playing or listening to the piano.
https://www.instagram.com/p/ppj7UemSMDJjRrP73wzL1b9NxoF0BSxnepu_U0/?taken-by=lindsey1020
While the major renovations are finished, we are not yet done unpacking. We got Luke's crib set up, though. We put him in it and he grabbed the bars and started yelling (what sounded like) "BAIL!" Haha, I guess the thought it was baby jail. ;)

We are really enjoying being back in our old house. The wildlife that we are seeing in our own backyard lately is so much fun! This guy was stuck along our fence line.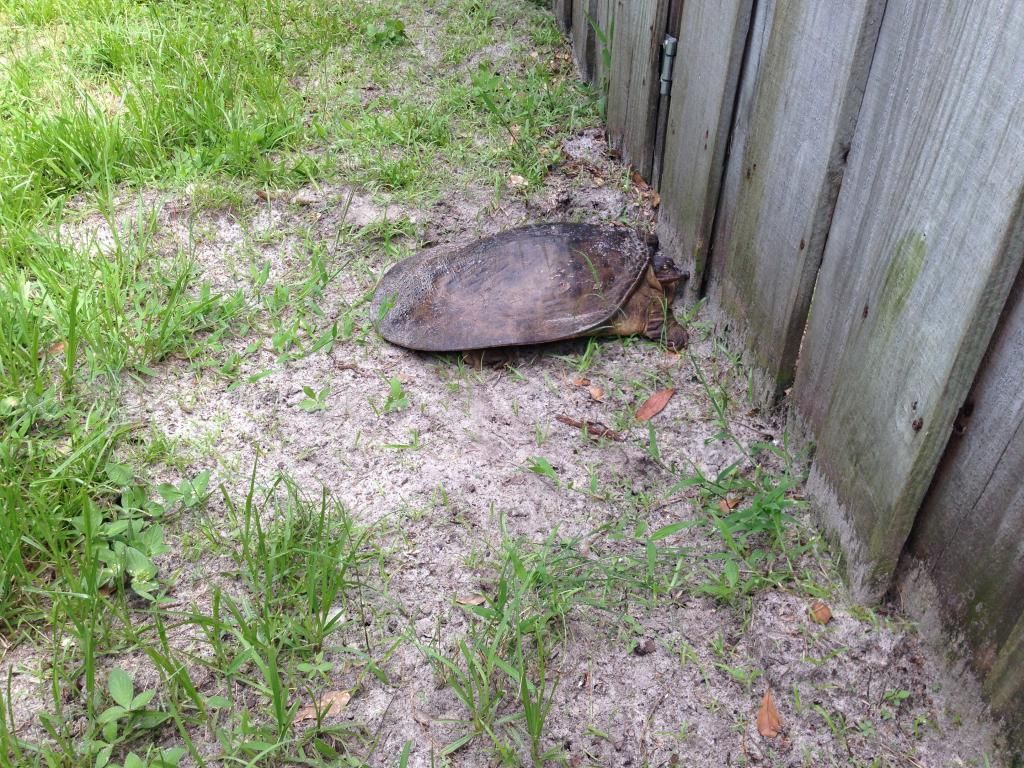 He eventually made it to my backyard, and then got stuck in some jasmine I had growing on our fence line that separated our yard from the pond. My dad helped him over the fence and man, this guy can run! Look at this!

https://www.instagram.com/p/puUQdamSEsAb_AwTwDNzV7A4yrQtlOxCGyxc00/?taken-by=lindsey1020


And this little girl also showed up at our door for our 4th of July cookout.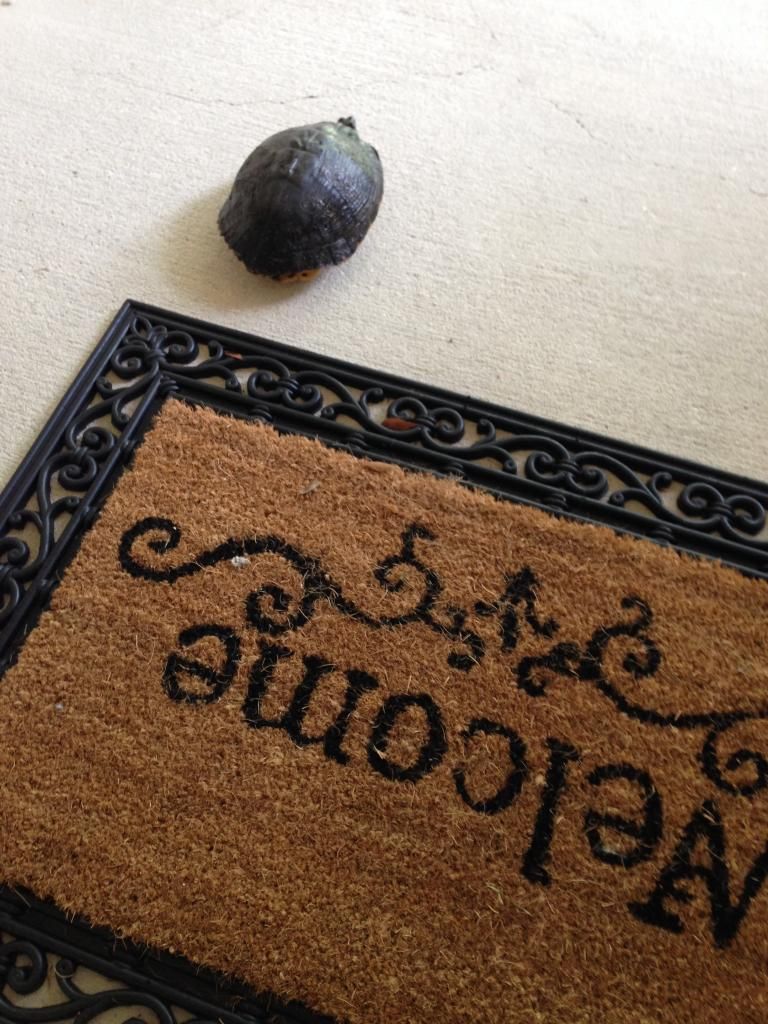 We have also had the pleasure of being able to watch a family of turkeys grow. Here they are hanging out in my backyard! Being back in Florida in our old house has been a lot of fun.
(Can you spot the turkey family in the pic below?)
Speaking of being back in our old house, Luke went swimming in our pool for the very first time this month!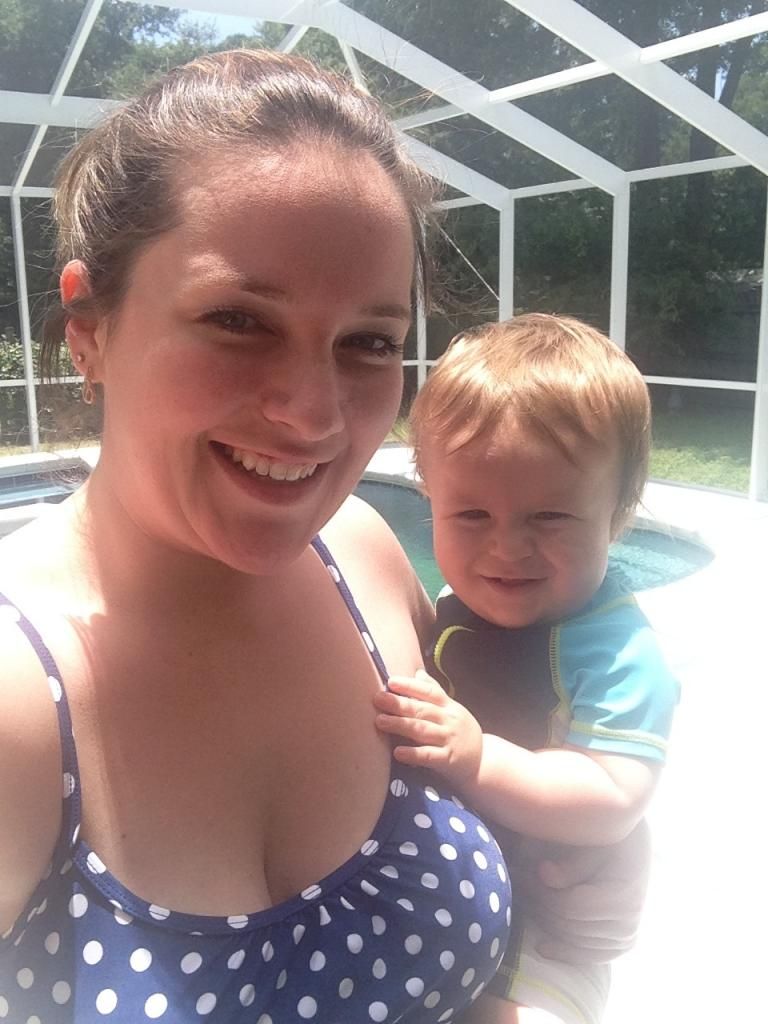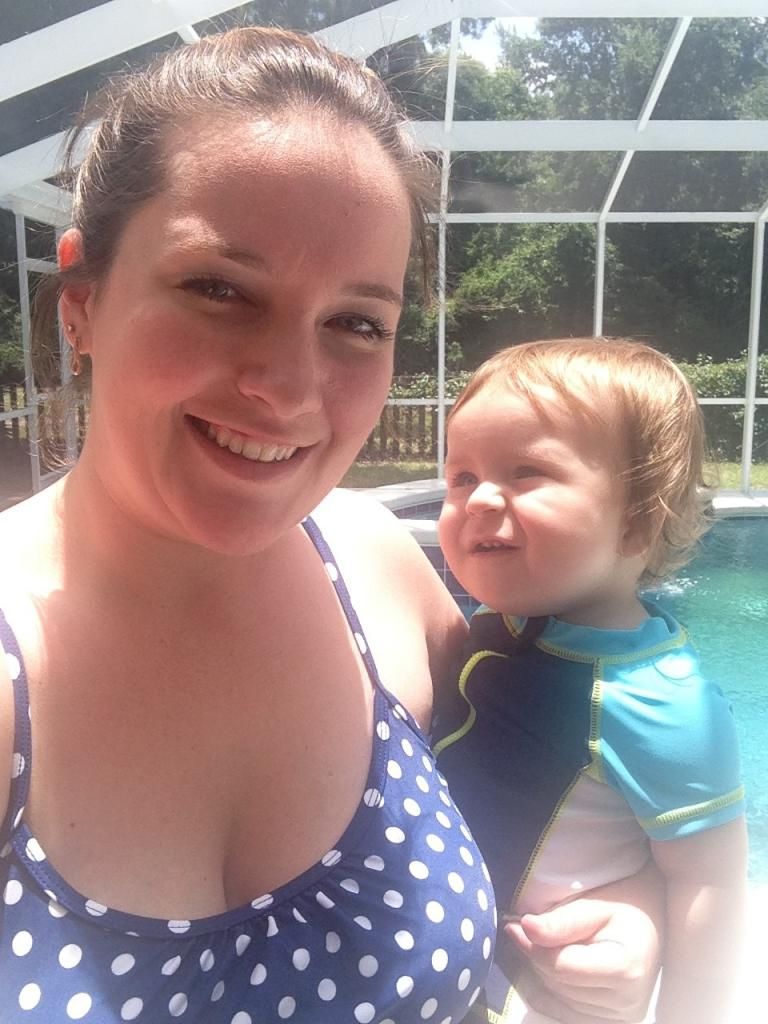 He LOVED it! (look at his smile!)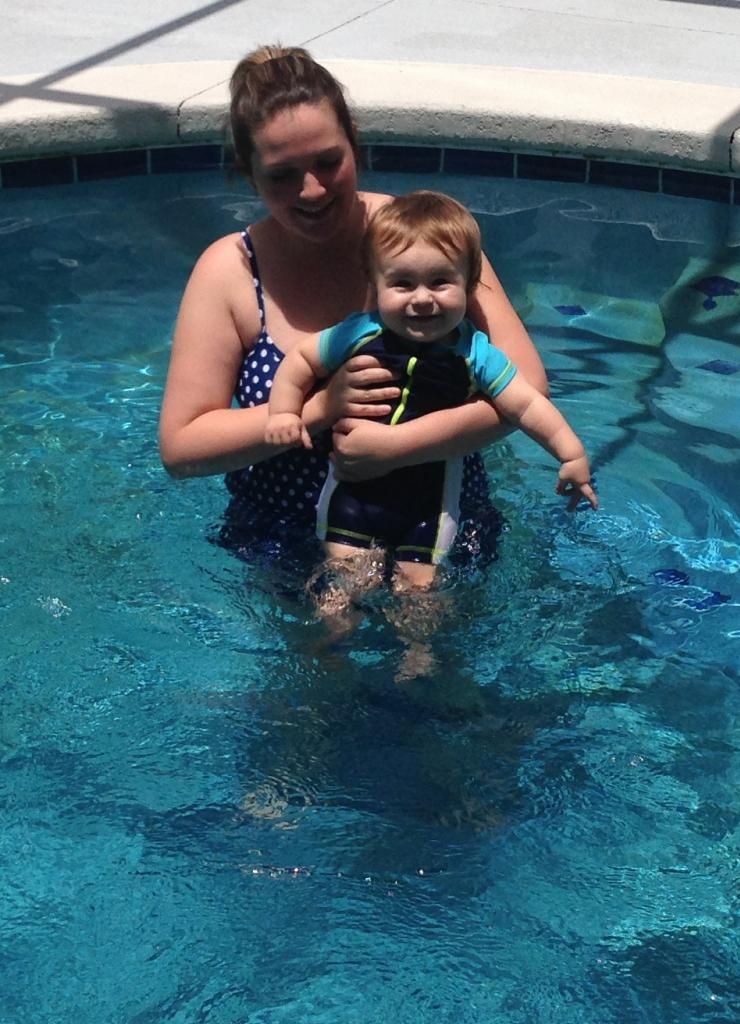 Afterwards, he was all tuckered out. He took a good couple hour nap once we got out of the pool.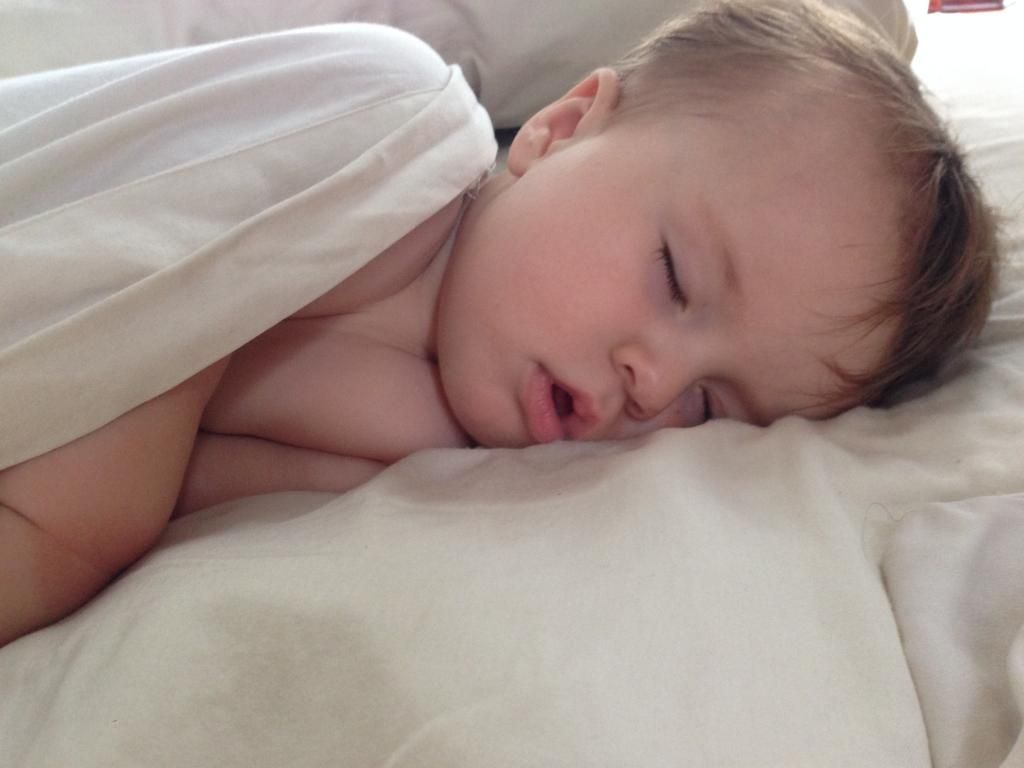 And speaking of swimming... someone else apparently enjoys it. And she, too, slept like a rock afterwards.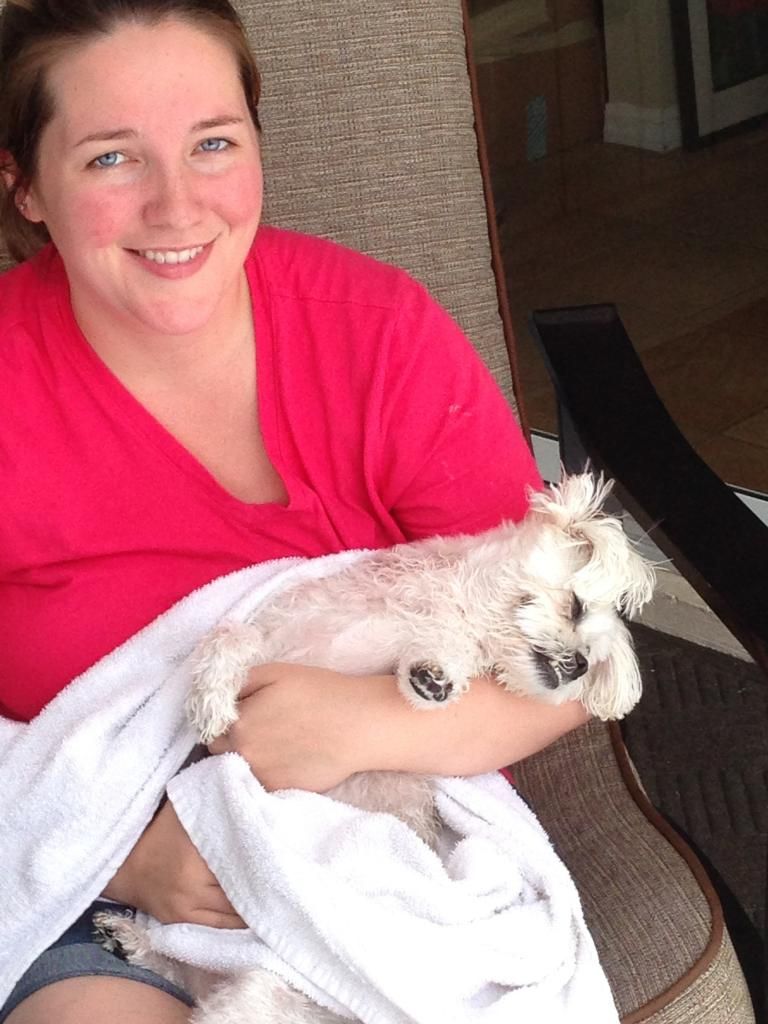 Luke loved swimming though. We have learned that when he likes something, he calls it pretty. Carl brought me flowers on the morning of our anniversary, and Luke looked at them and said "Pretty!" He's such a sweet soul. He also told his Momau that her ring is pretty! So sweet!
This picture (below) of Sugar and Luke just cracks me up. She looks like she's asking, "What did you do? Why did you get put in your crate?"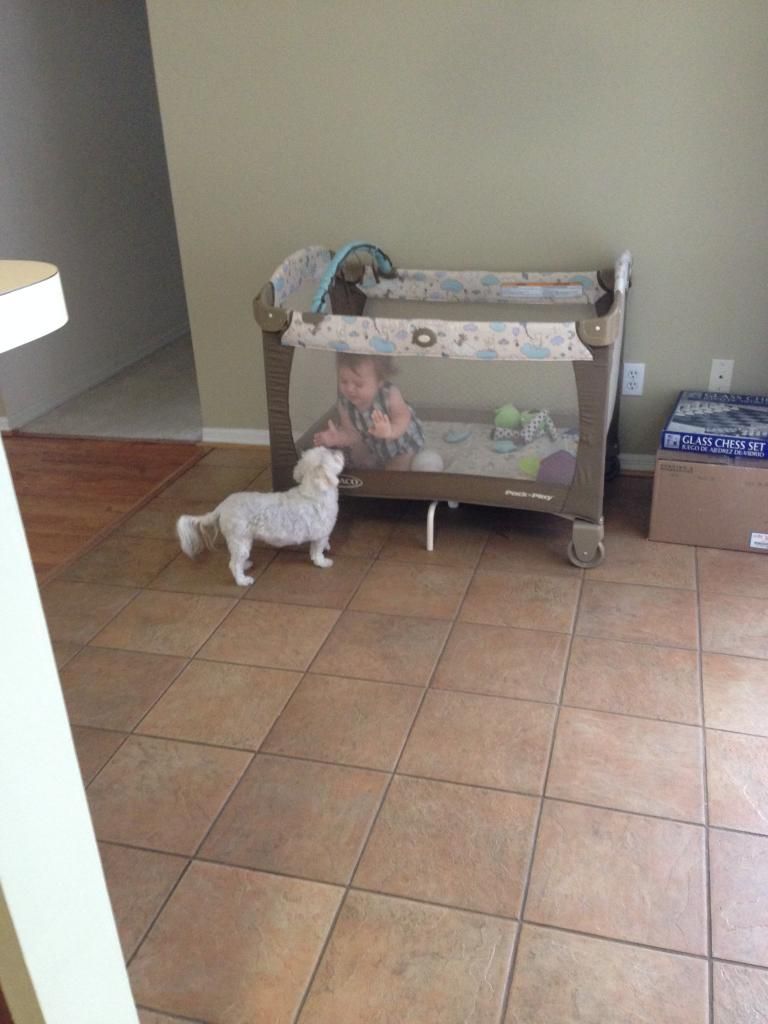 Speaking of the doggies... Belle is a barker. She barks at EVERYTHING. I get so frustrated hollering "BELLE!" trying to get her to be quiet. I mentioned a couple of months ago that Luke fusses at Belle. I finally caught it on video. (We still don't have furniture and are still working on the walls, so that's why there are ladders in this video.)
https://www.youtube.com/watch?v=P1gE7bSf2RY
Luke has been such a little ham this month. We went to the optometrist with my mom and Luke entertained all of the older people in the waiting room. Three older women and two older men just ate Luke up. One man showed Luke all of his farm animals (on his phone) and Luke was more than happy to tell him what each farm animal says. He told him what the cow said, the dog, the pig, the chicken, the duck, and the rooster....oh how we can't forget the rooster.
Here is Luke telling us what the doggy says...
https://www.instagram.com/p/pWXjaQGSOMRDlKIb042HYdACTHmYv7pwvl1XU0/?taken-by=lindsey1020
And here's that sweet and adorable rooster. (This was the first day he said it, but he has since perfected it! In fact, he often says cockadoodledoo just for the fun of it.)
https://www.instagram.com/p/pqtVwaGSHxjesw9dVem3hCofCbwrtgISupWLM0/?taken-by=lindsey1020
Something else Luke has perfected this month?? CRAWLING! And when he decided to crawl....let's just say he decided to do it big. He crawled across the room, opened the bottom drawer of my dresser, pulled himself up, reached in and grabbed a book and then sat down and said "Book" as he looked through the pages.
https://www.instagram.com/p/ph6BGiGSLmDpFdJvaK00Hxig_kGPLCl76f9ZI0/?taken-by=lindsey1020
Luke also learned about his Momau's knee replacement...
https://www.instagram.com/p/qegmVsGSNbYe3zNq_V3DICKRtcN0tprat-LzI0/?taken-by=lindsey1020
And hey, watch this. Luke was absolutely exhausted in this video because we had been at VBS after a busy day, but this was the first night he answered me so I had to video him...
https://www.instagram.com/p/qLBeP-GSPuz7QDv-nAOZfXFR5jE_blxKETOlU0/?taken-by=lindsey1020
This month was so incredibly busy, but it just reminds me how incredibly blessed we truly are.
The night before Luke's first birthday, I just had to take a picture of him asleep. He went to bed an 11 month old, and woke up a big one year old!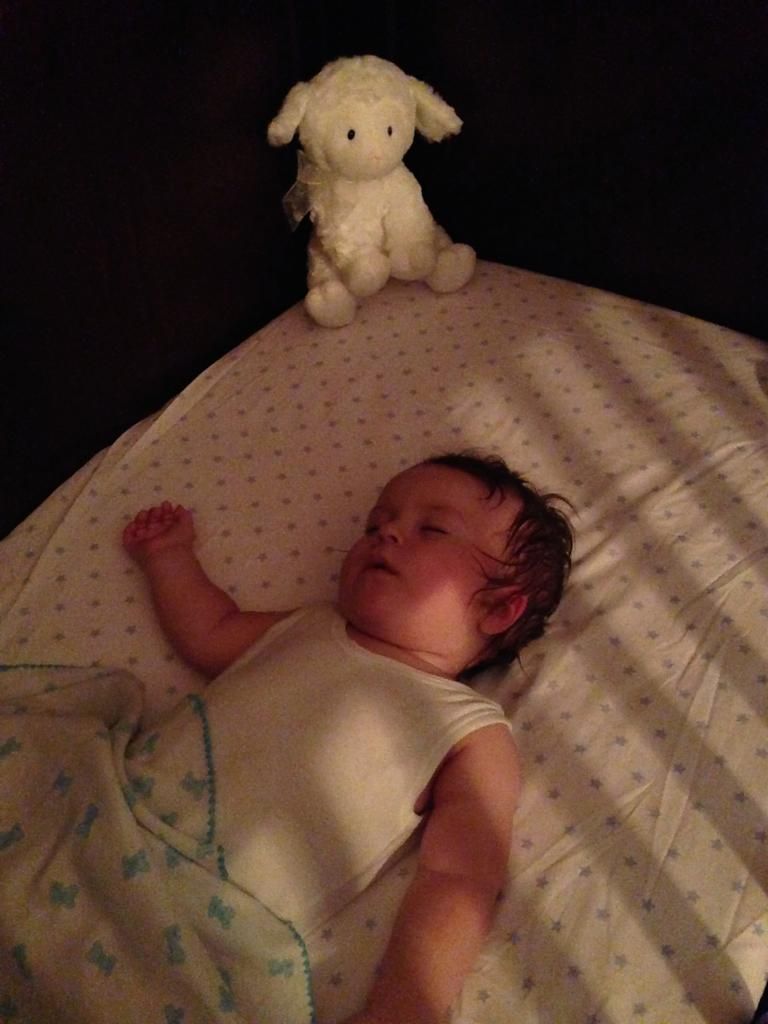 This year has been the best year of my life. I can't believe my little sweet pea is already a year old. Time truly does fly when you are having fun! Please remember that one of the reasons I keep this little blog is to act as a memory book. One day, I hope Luke can look back at my blog posts and smile at the fun times he had. And for his book, I would like to list out some of the words that Luke knows at the 12 month mark! In no particular order: Momma, Dada, Momo, Poppa, Baby, Night night, Belle, dog, Duck, Ball, Cracker, Block, Bye Bye, I love you, Bonk, peekaboo, boo, pool, more, book, hey, woah, wow, pretty, more-please, thank you, boo-boo, nay nay (which is our code word for nurse), uh oh, amen (which sounds like "MEN!" when we are praying, oh and also, he folds his hands when we pray
sometimes
), and aww (when he gives kisses). He also says woof, cockadoodledoo, quack, and moo. I love hearing him learn new words. It's so exciting!
The morning of Luke's birthday, we went outside and did a mini-photoshoot of this very special day. Here are my favorites.
I took the photos in front of our house so that one day Luke will remember what our home looked like when he was a baby.
I always find it fun looking at my scrapbooks that my mom made when I was a baby- the house I grew up in changed so much over the years!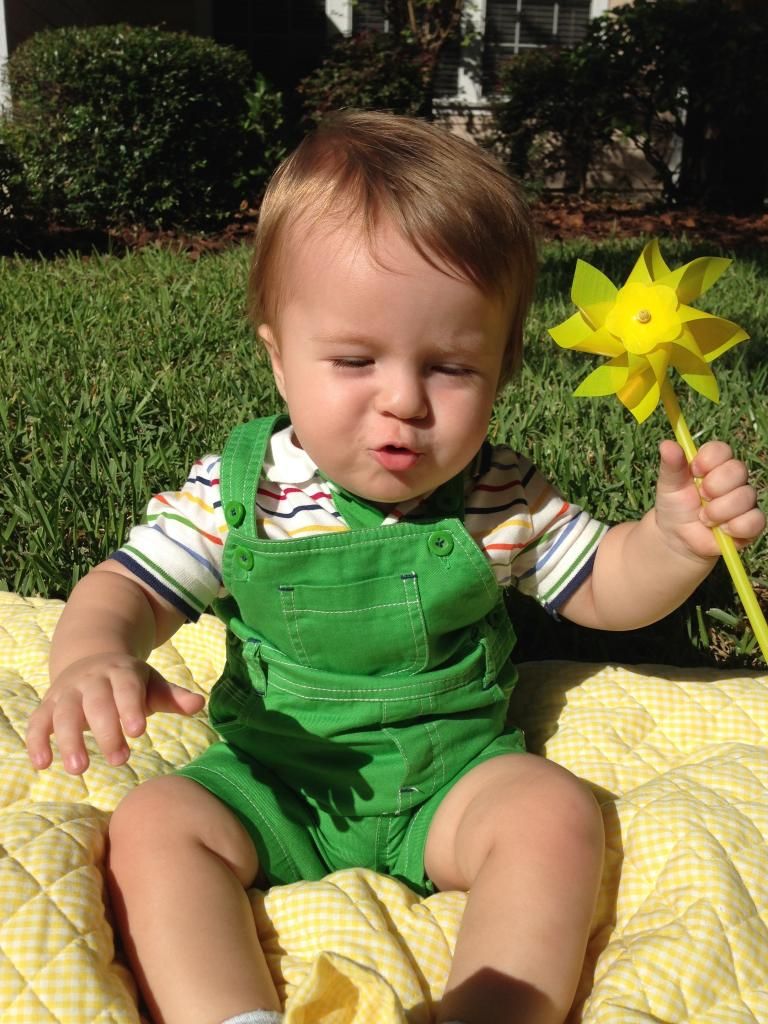 And that yellow blanket that Luke is sitting on is the one my grandmother made for me when I was a baby. (It was the blanket that was in my crib when I got a little bigger!)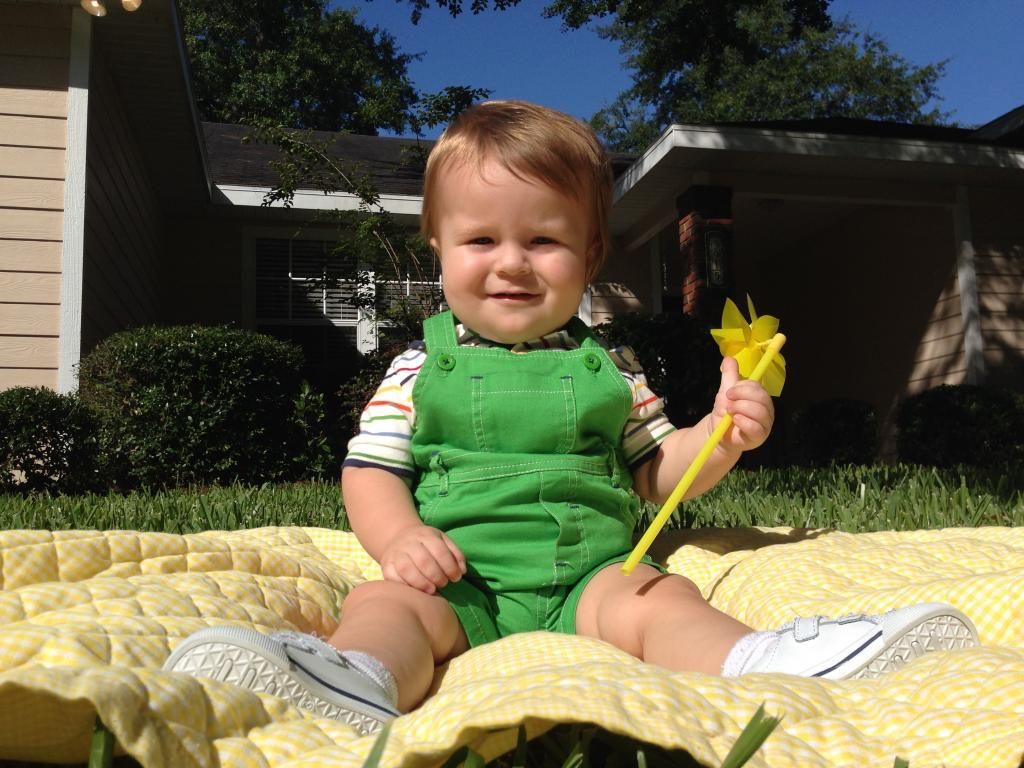 My big one year old... sweet baby!
Stay tuned to hear about Luke's first birthday party!