We had a fun month, without a whole lot going on.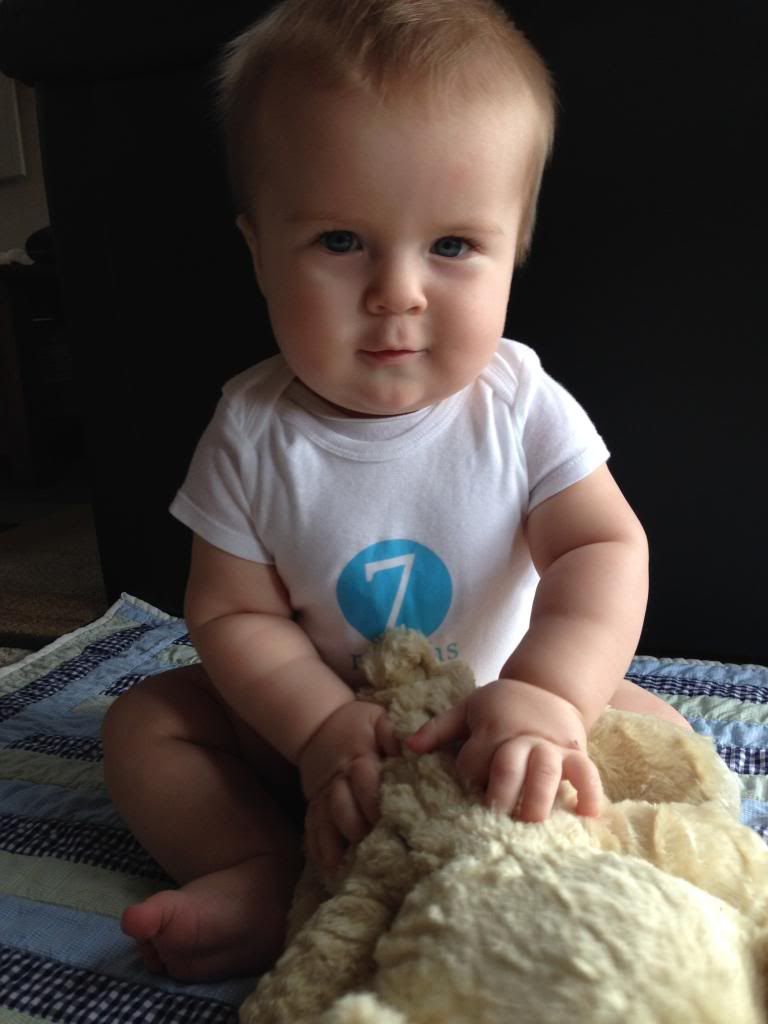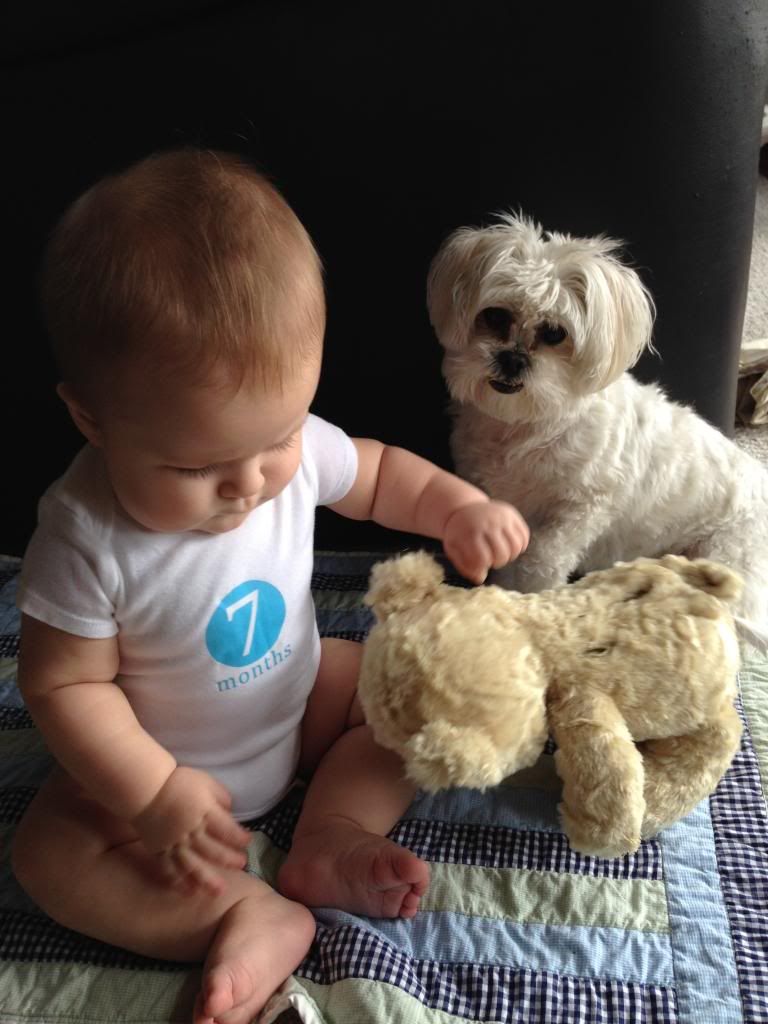 But we did have a trip to the ER when Luke woke up screaming, throwing up, and having diarrhea with a fever in the middle of the night. His doctor said take him in, thinking it was the flu.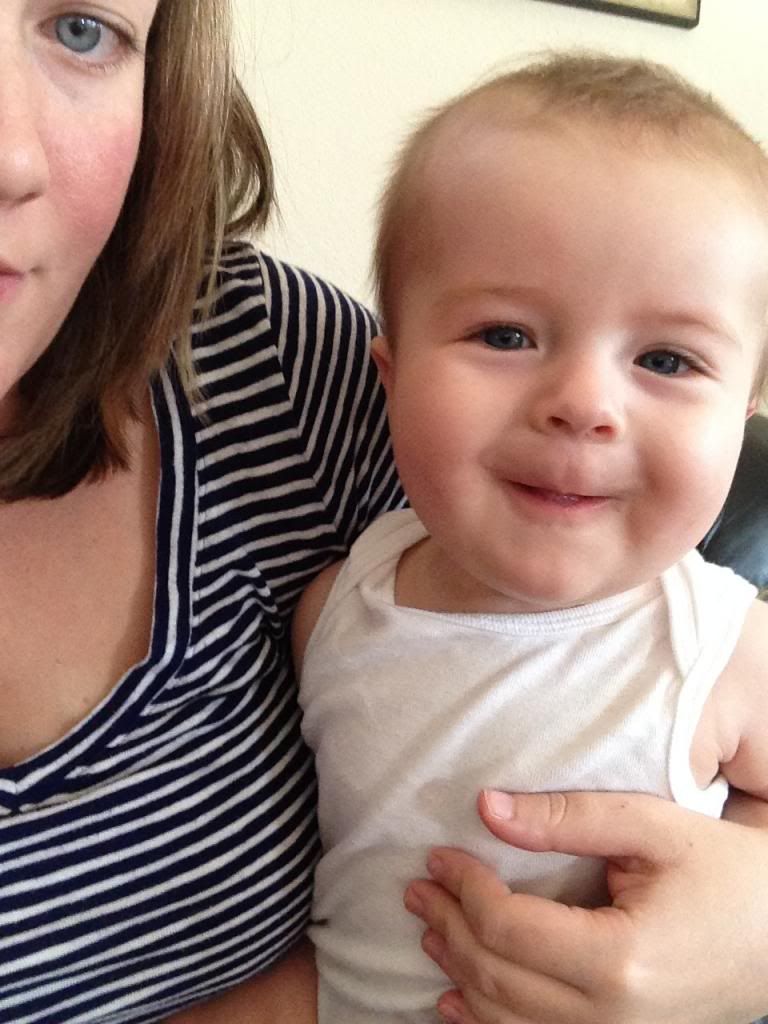 It was croup.
The ER doctor gave him a shot of Zofran so he didn't get dehydrated.
rested,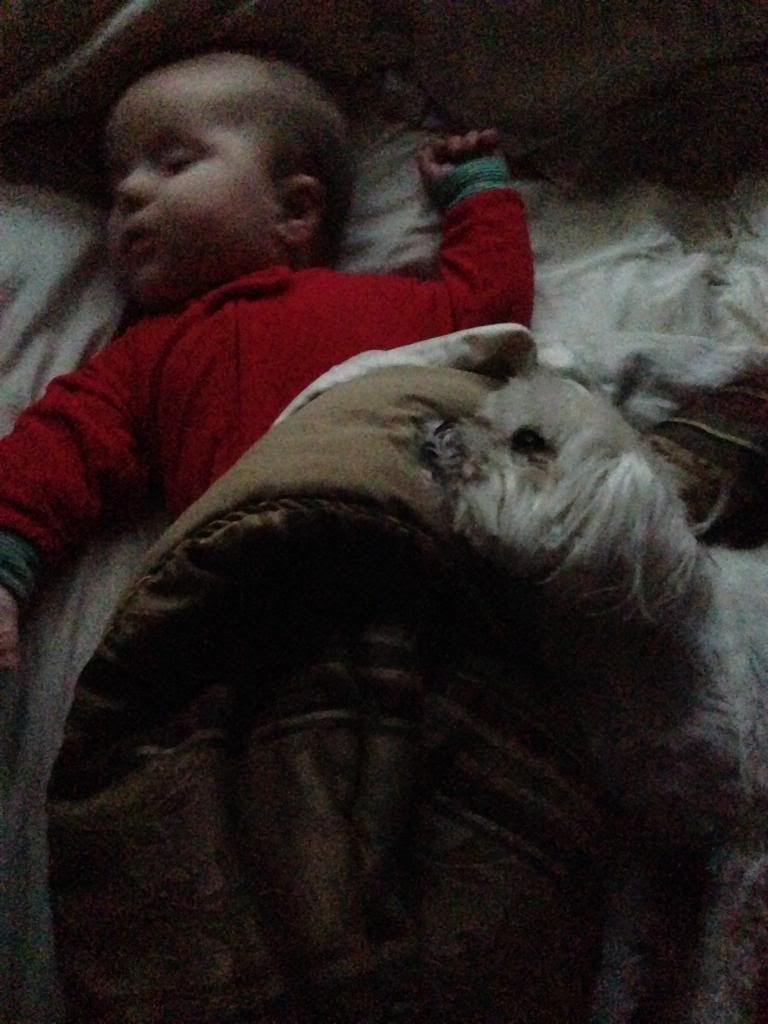 and rested.
After a busy December, it was nice to be at home and just relax for a bit...stay in our jammies late,
video chat with family,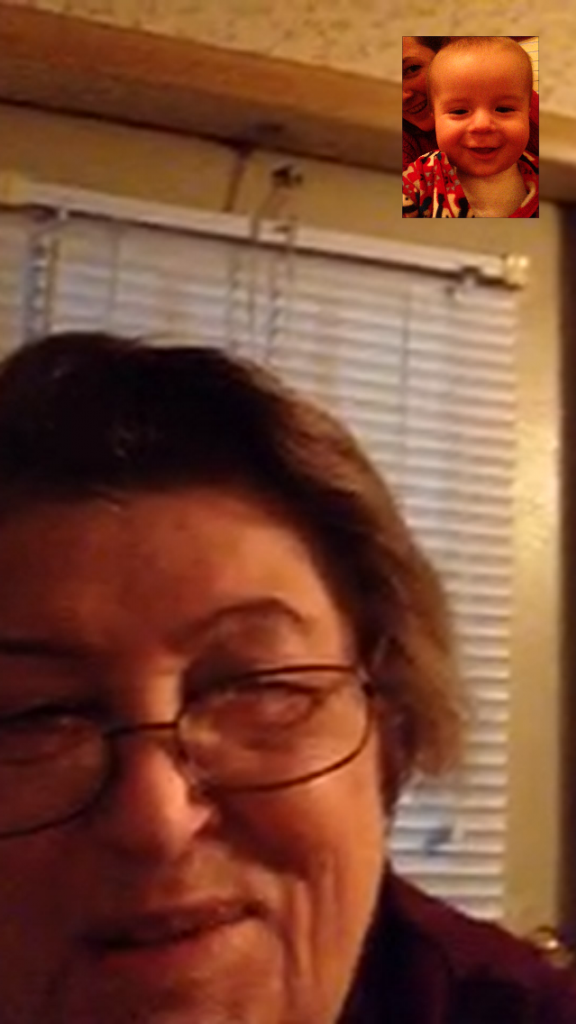 go on a few walks,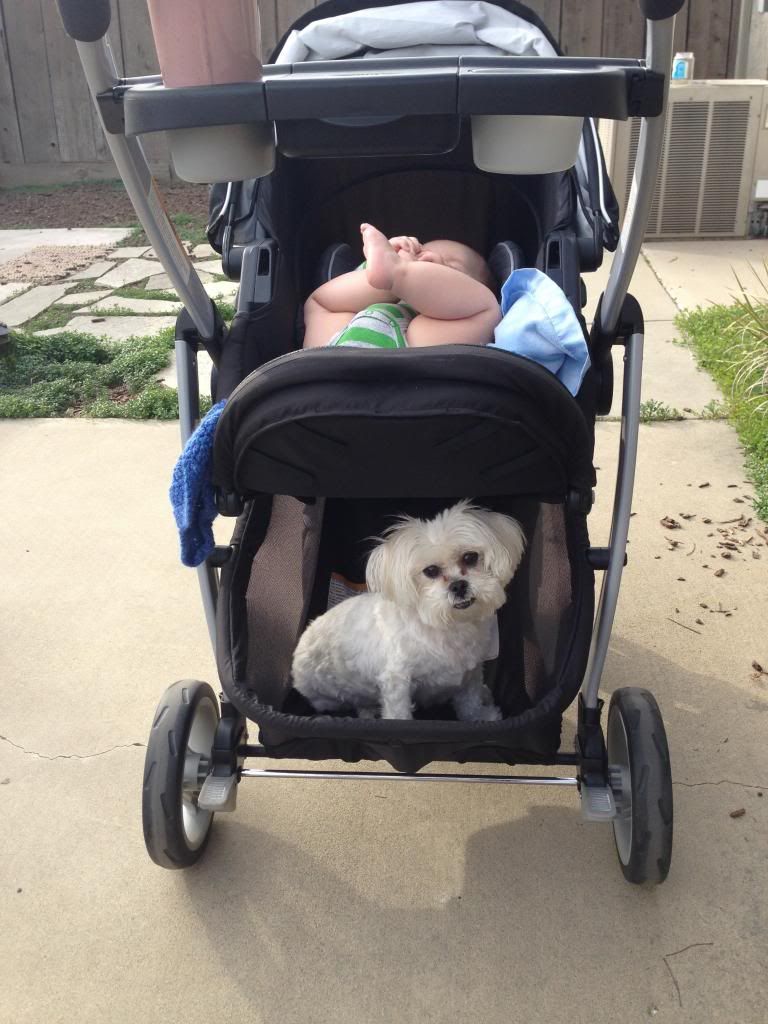 play,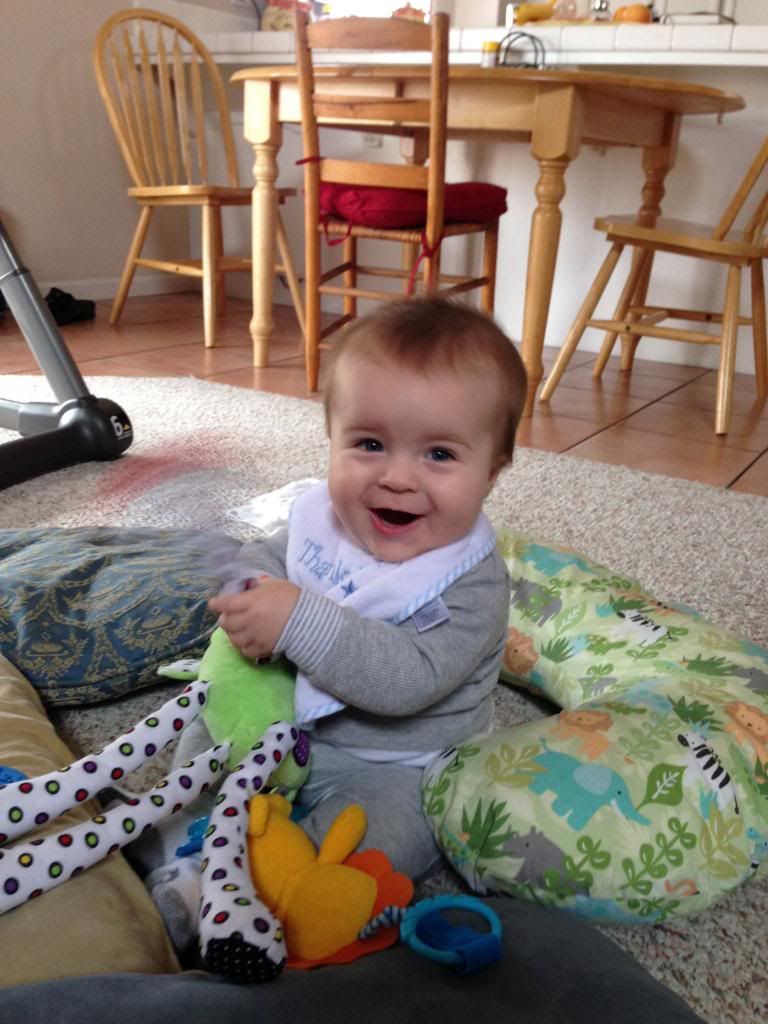 and kick our feet up.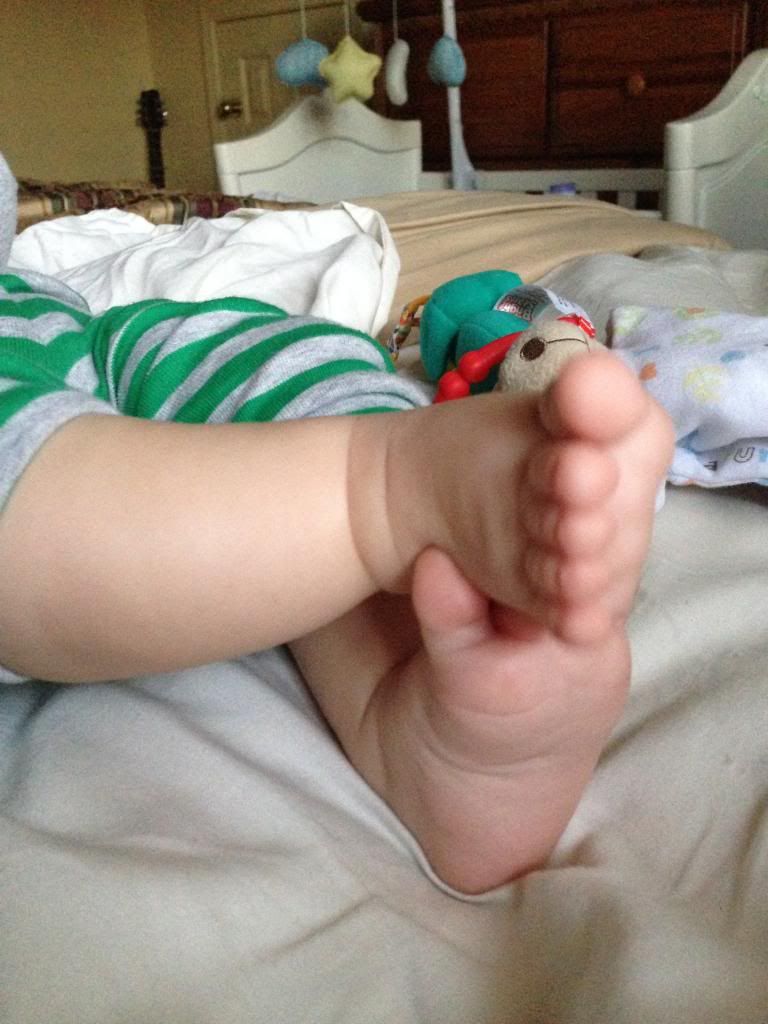 Here are a few sweet shots that I captured of the babe.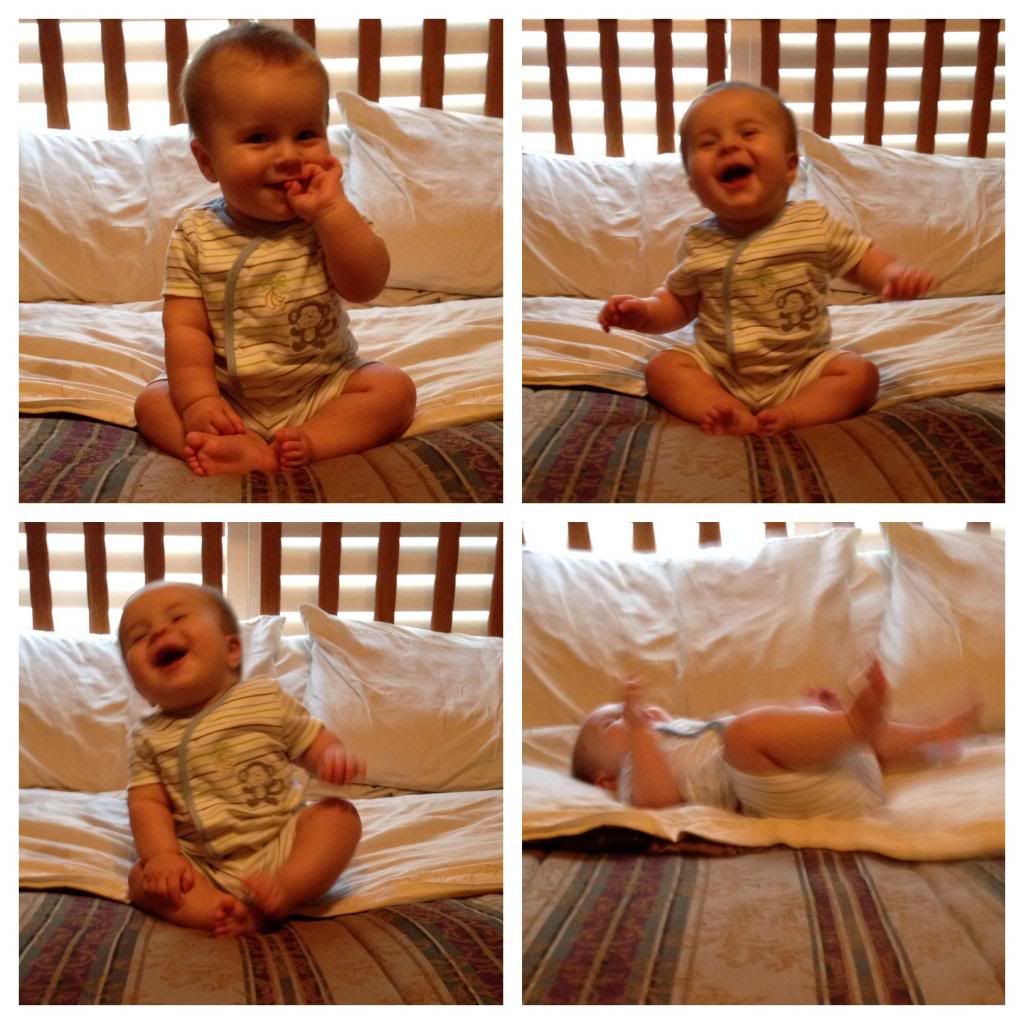 Yes, he was laughing so hard he toppled over. Isn't he adorable?!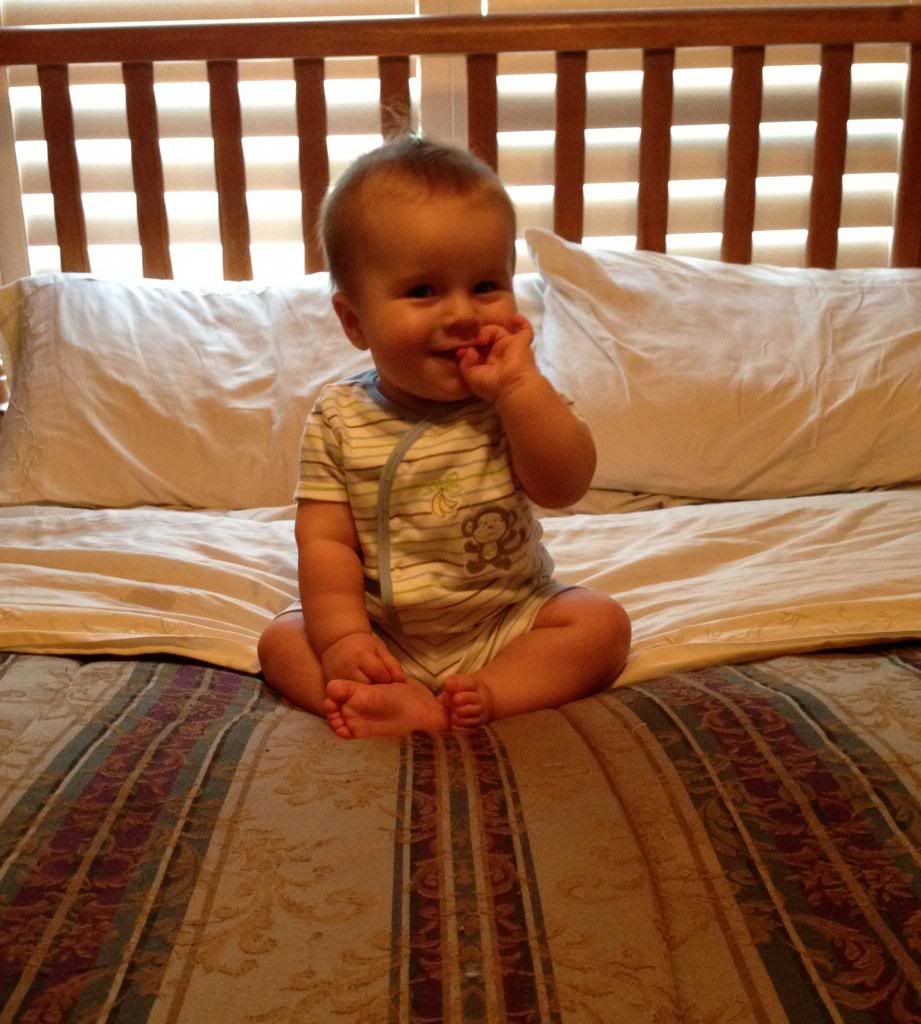 We also took pictures with the doggies,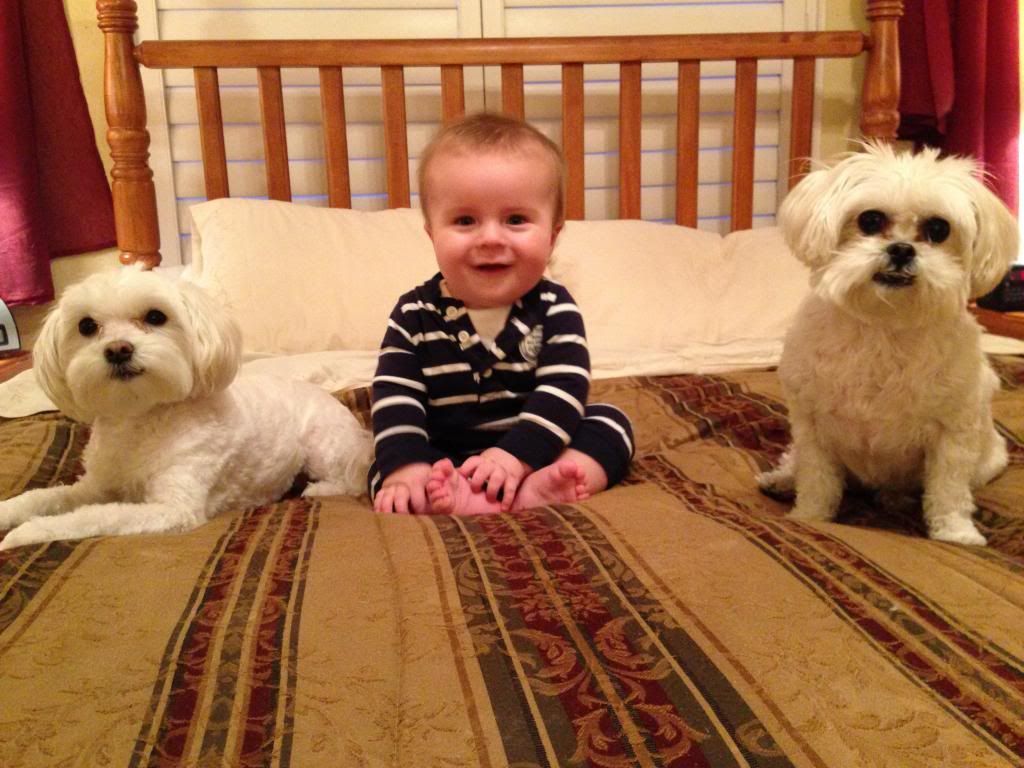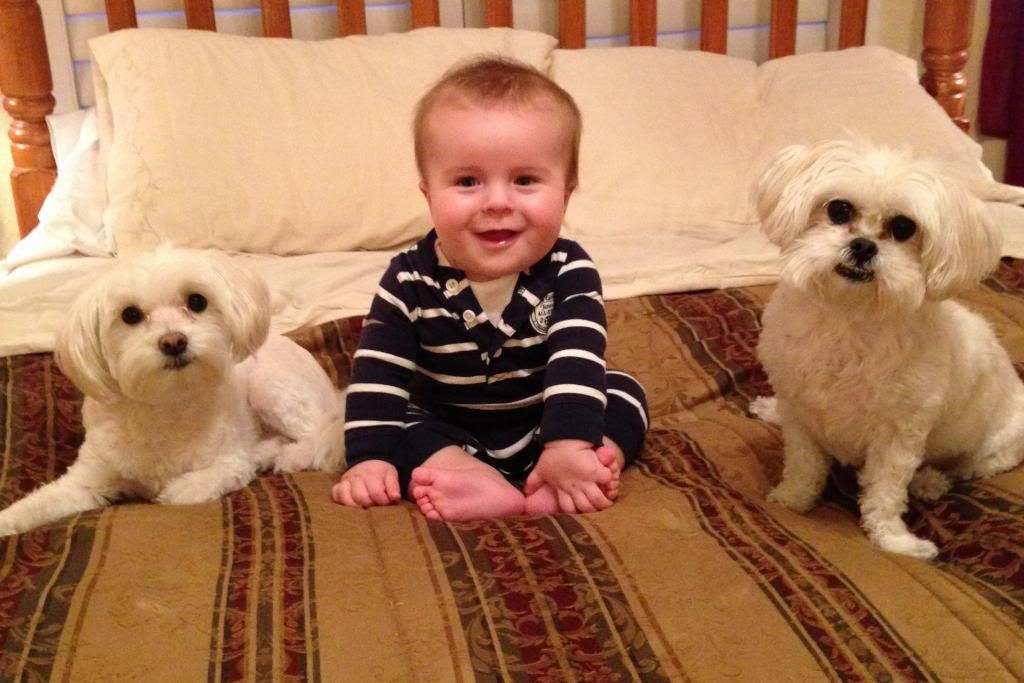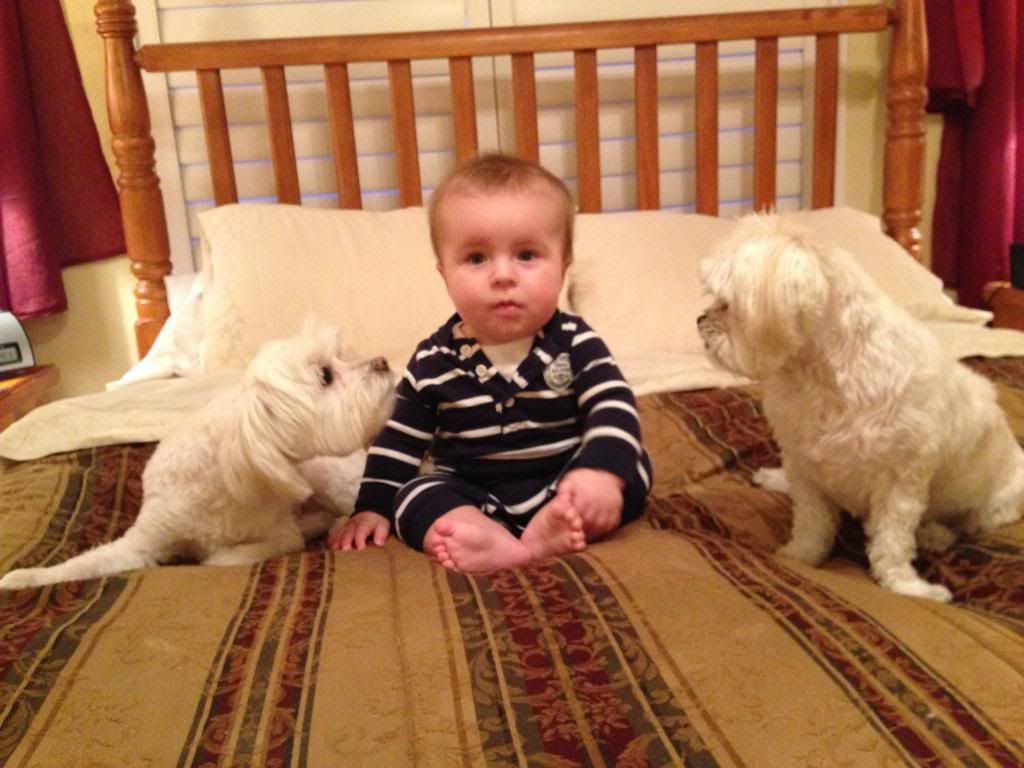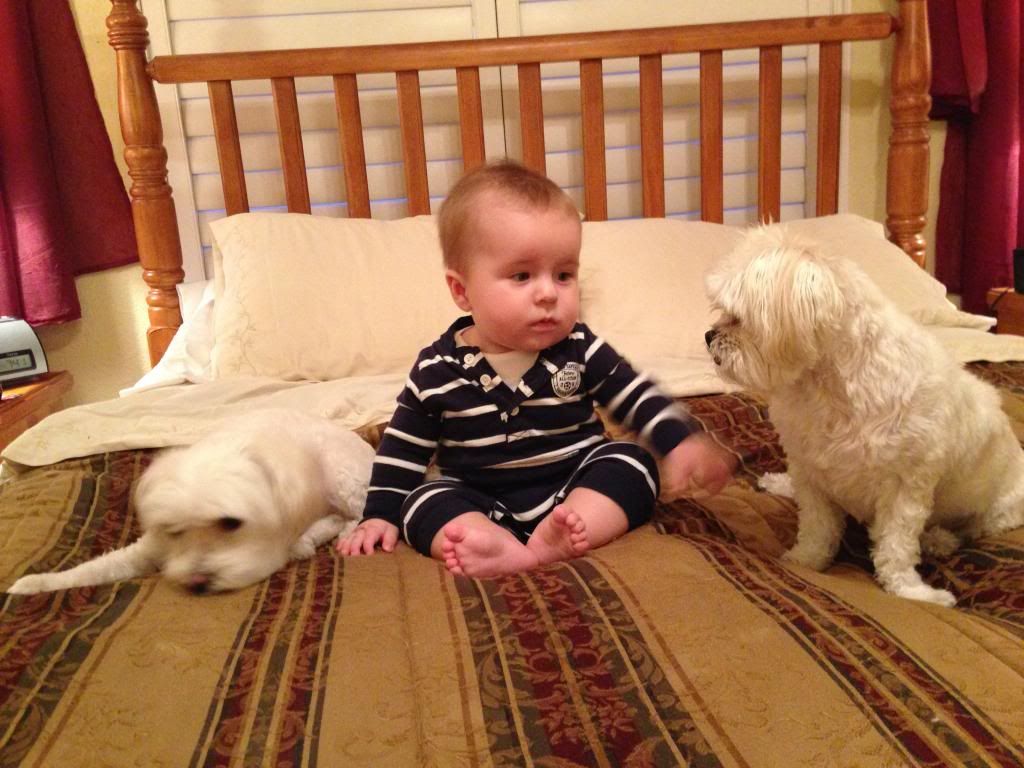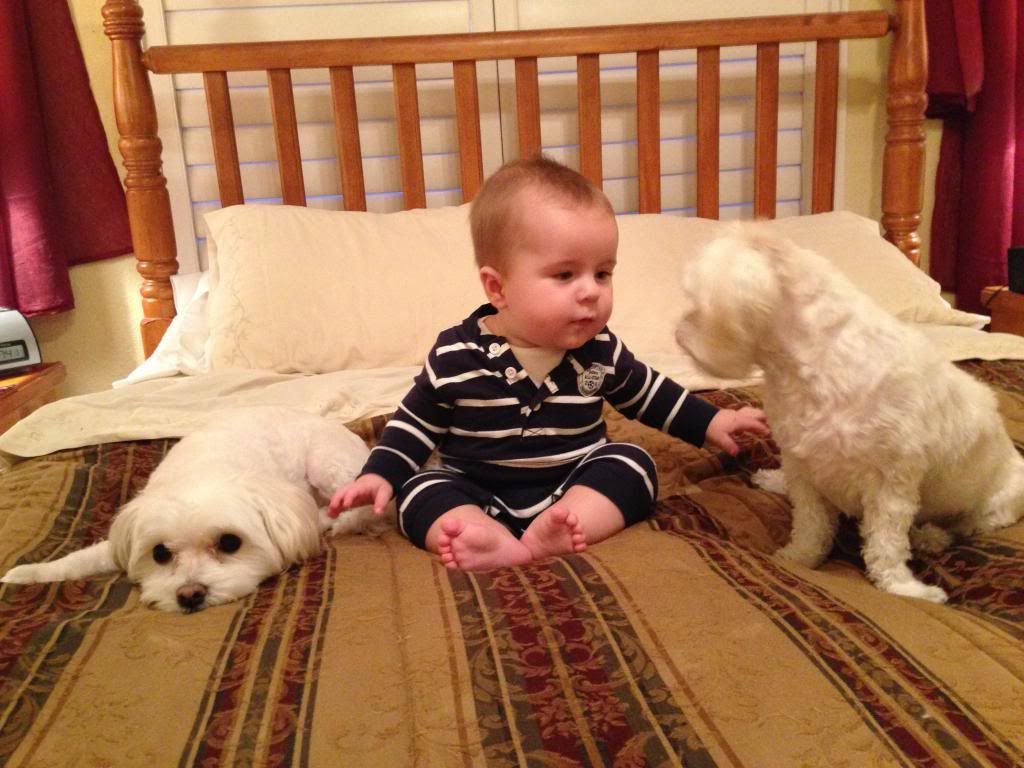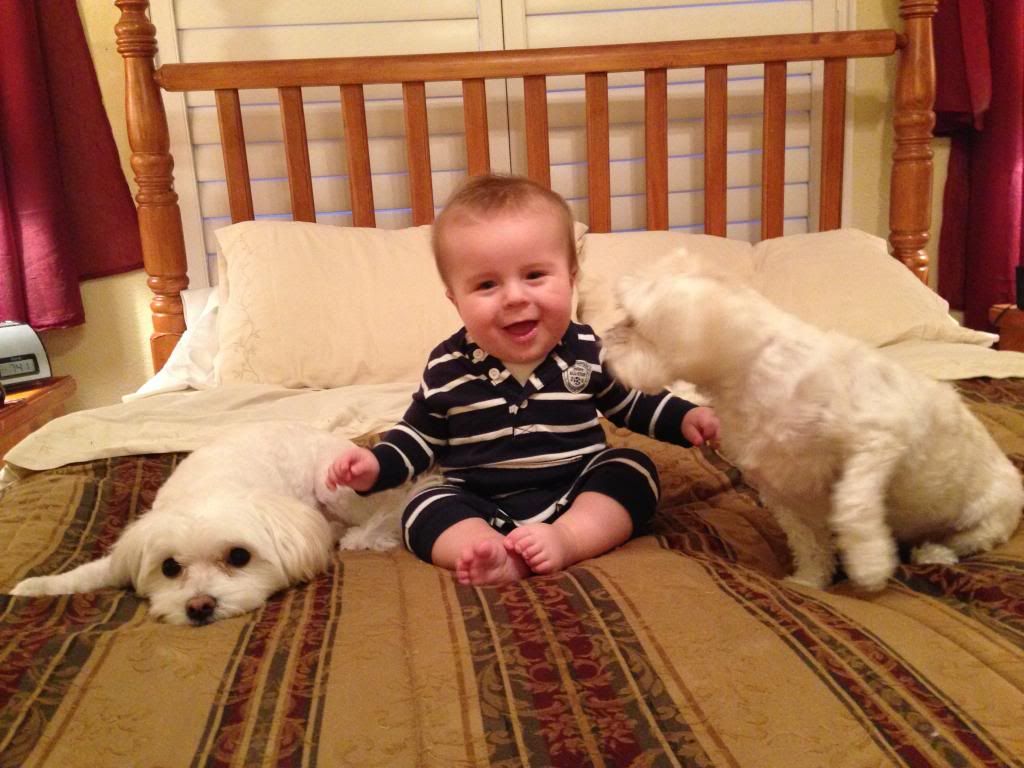 played with toes,
and cut a tooth!
(Chewing on rubber ducks help the gums feel so much better!)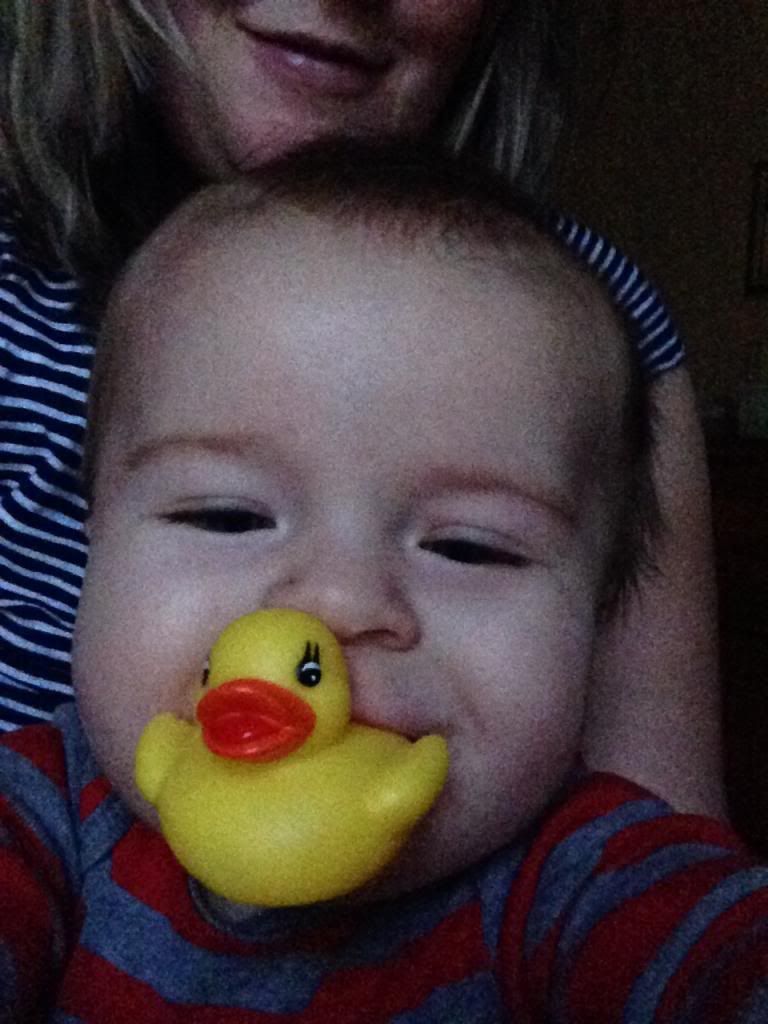 We wore sneakers,
and homemade hats (thanks, Momau),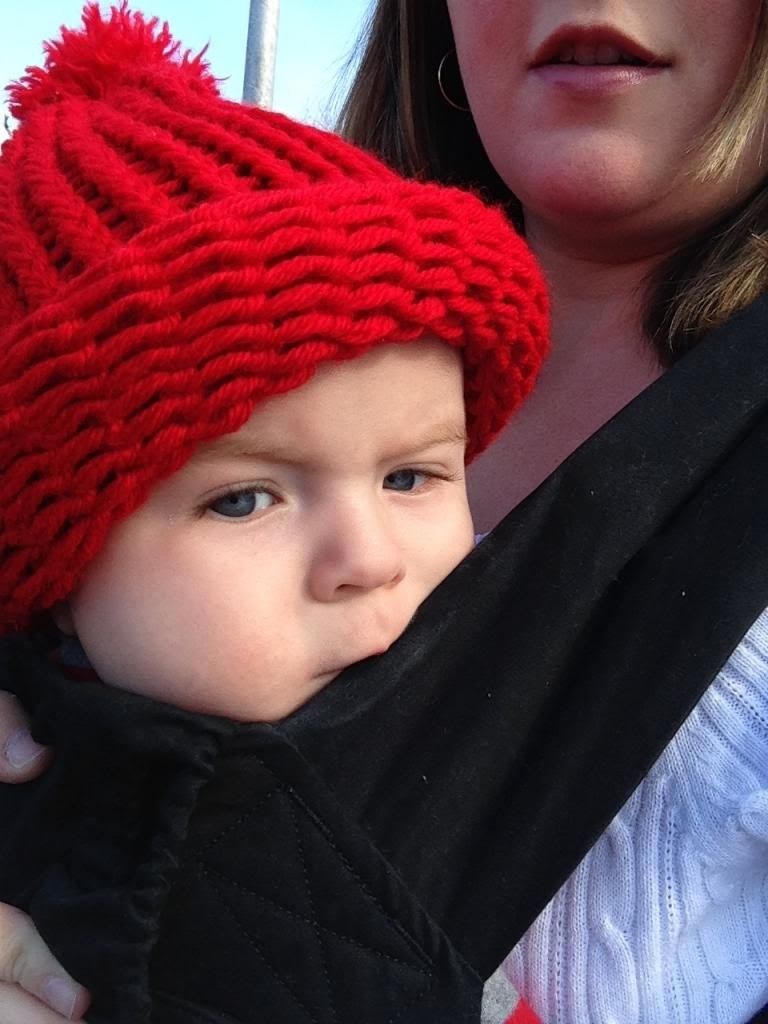 and went to Bible class (Momma stayed and held Luke after this picture was taken!)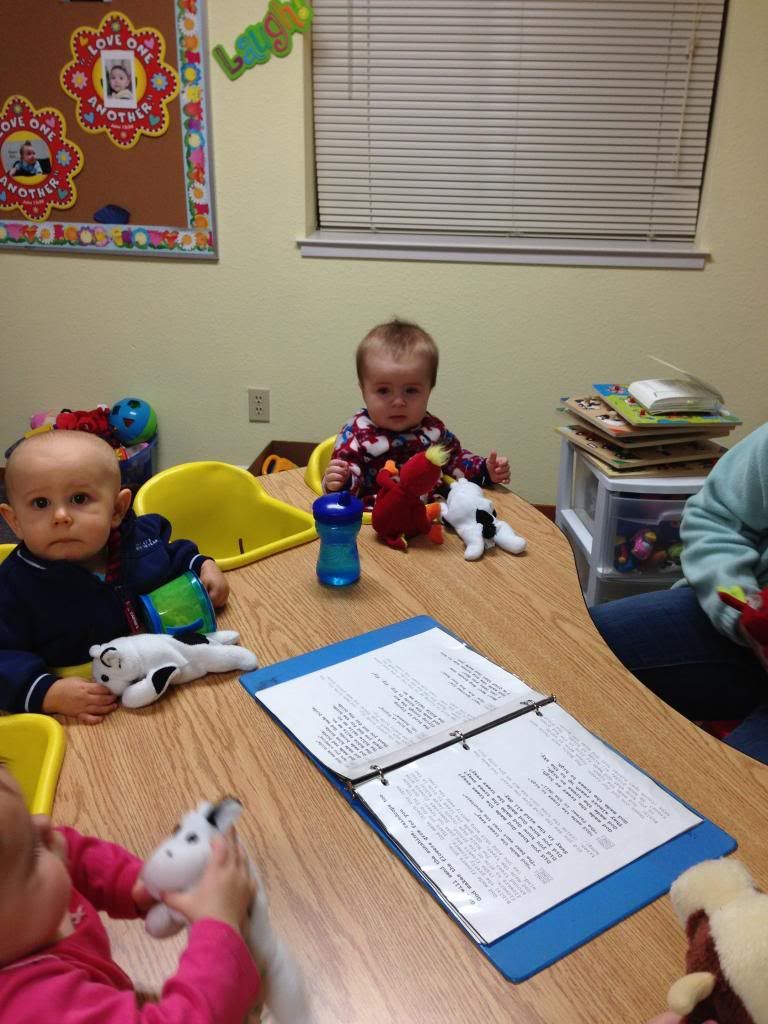 We had a good ole time!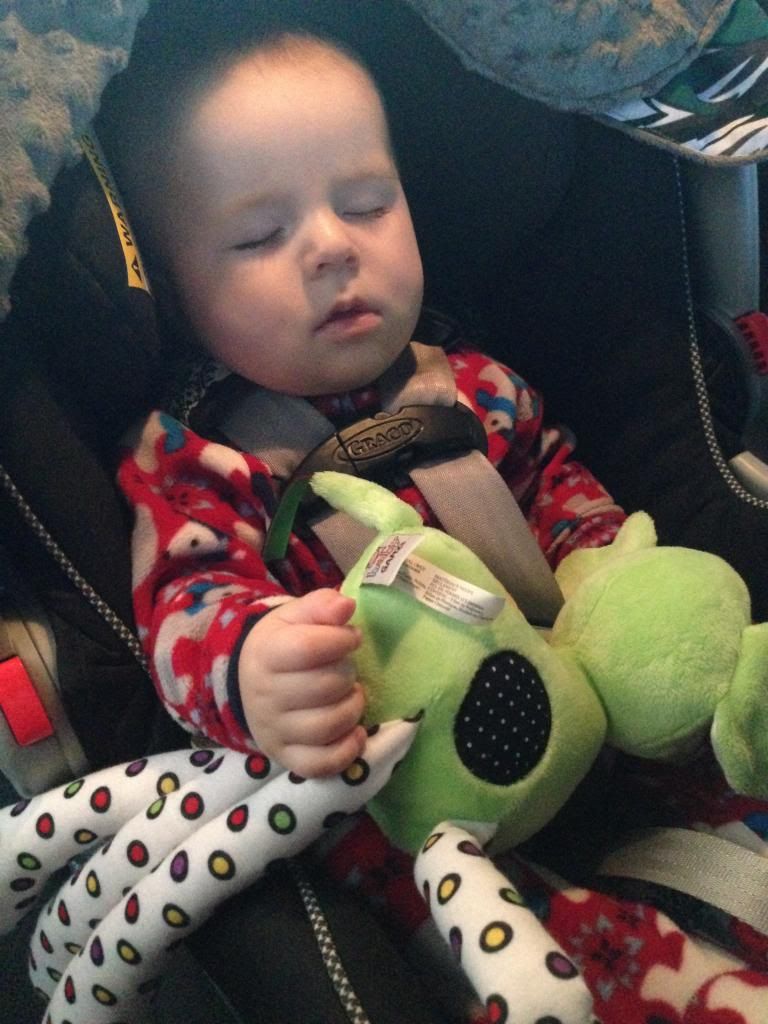 Videos:
This month, Luke enjoyed many new foods. He eats a good homemade dinner with us at the table every night.
So far, he has enjoyed applesauce, apples and prunes, sweet potatoes, mashed potatoes, bananas, grapes (in a mesh bag), split pea soup, avocado, and a couple of smoothie varieties: strawberry/banana and peach/mango/banana. When I drink my smoothies, Luke grunts until I put some in his mouth... the boy loves his food!
https://www.youtube.com/watch?v=hK2Itc1ABpM
Luke played "Peekaboo" even more!
https://www.youtube.com/watch?v=vBMV_wi7sKA
And he has continued to perfect his famous noise!
https://www.youtube.com/watch?v=0PC3VCnz8_k
Last, but not least... here's Luke's little tiny tooth!
https://www.youtube.com/watch?v=bcfh-hcWEmI
This just might've been the best month yet.....